Our Foundation has organized an evening program at the
Petőfi Literature Museum
.
Mr. Sandor Kiss
president of the Foundation welcomed the participants and talked about the recent activities of our Foundation. The
NHK video feature story
of
Mrs. Chiyo Wagner
was shown.
Mr. Tibor Wehner
art historian talked about the recently discovered grave statue in Budapest. A documentary film made by
Mr. János Gulyás
titled
Nándor Wagner's Swedish period
about his standing statues there was shown.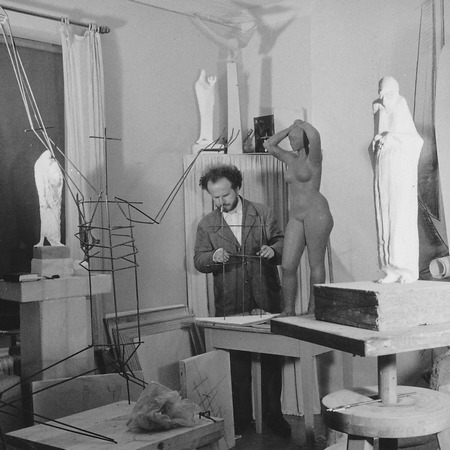 Nándor Wagner in his atelier in Lund